Helping individuals and entrepreneurs manage their life and Businesses
---
Why You Should Join This Webinar?
We strongly advise you to attend this webinar in order to advance in your life, to make the best decisions as a Leader, Father, Grandfather, Son, Guru, Master, Teacher, Boss, MD, Manager, Women's Leader, Mother, Grandmother, Entrepreneur, Business man & woman, educated, uneducated, PHD holders non PhD holders, Students, Student Leader, etc…in short, it is for everyone.
According to Rakhi Dutta, no one can be her competitor because no one can compete for something that is already open and available to all. Because the Bhagwad Gita is God's own words for each individual, whoever speaks on it will be her supporter in spreading this true knowledge to the greatest number of people. As a result, she views everyone as a supporter rather than a competitor.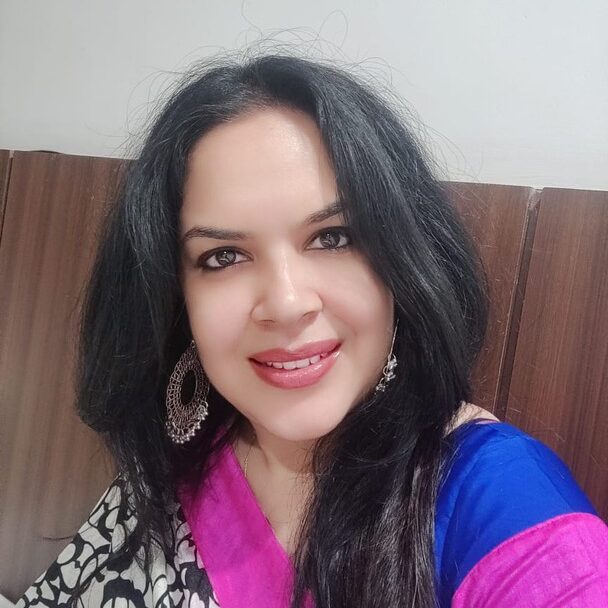 Rakhi Dutta – Sr. Leadership Coach and Management Coach with Bhagwad Gita
Rakhi Dutta has been the pioneer in bringing this concept of full fledged Leadership & Management from Bhagwad Gita to India and around the world for the past 8 years. "Leadership From Bhagwad Gita" is her Signature Module, which she created after years of research and development. It is the most effective module, particularly in the field of Leadership Development. Rakhi Dutta has over 22 years of experience in management, leadership, and behavioural aspects in corporates, educational institutions, and various industries. As a result, she is able to correlate Bhagwad Gita skills with her own experience and knowledge in Reality. With this one-of-a-kind concept, she has transformed the lives of thousands of people who have attended her Bhagwad Gita-based seminars.
You will learn
Different Leadership Techniques
The Perfect Leadership Attitude
Personal Management
Team Awareness
Gain knowledge and many more
Date: 7th January
Time: 4:00 pm to 6:00 pm
Price: 199/- Only